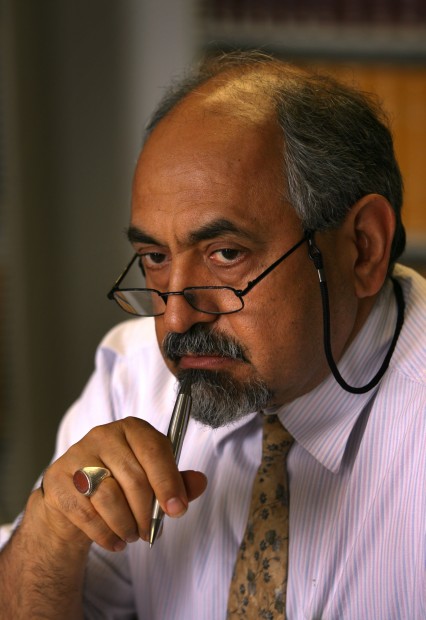 Dr. Bahar Bastani is a nephrologist in Saint Louis, Missouri and is affiliated with multiple hospitals in the area, including Des Peres Hospital and SSM Health St. Louis University Hospital. He received his medical degree from Shiraz University of Medical Sciences and has been in practice for more than 20 years. 
Here he shares his life journey and all that he's learned along the way. 
In the Name of the Purest

My Journey in Life
Oh, Saghi, who distribute the eternal wine,
Bring me a cup of your pure and clear wine.
Free from the world and its earthly attachment,
I can now fly high with eagles in a magical enchantment.
In this world, I had many moments of happiness and sadness,
Wondered in its bewilderments, confusions, and madness.
As a child, I was preoccupied with my playful games,
Life was filled with joy and happiness, dreams and wonderful games.
When I reached the thirties and forties of my age,
I got consumed with work and wealth, like others in that age.
Working hard, taking advantage of the energy of my youthful age,
Like a nightingale wandering between flowerbeds, searching for a golden cage.
Now married, with a beautiful wife and children, more wealth and fame,
I was drowned in daily life, not seeing its wonderful game.
When I passed through my sixties and seventies, and as life went on,
I noticed declining energy and health, and that my youth was gone.
However, with age I had acquired a new depth in my vision,
And could see through the mist what as a young I couldn't see in a clear vision.
I had acquired an inner eye, and a depth of vision at my old age,
That I could see on a muddy wall, what I couldn't see in a mirror at a younger age.
It became clear that the waves and upheavals in our lives,
Are like dreams, filled with sorrows, laughter, joys and cries.
That one cannot take his wealth, fame, or his worldly state,
When it is the time to leave this earthly state.
That one will live on with what he has made of himself,
Through his good thoughts and deeds, and caring beyond himself.
Oh, my brother, be mindful of the great value of your life,
As no gold or treasures can return you to your past life.
Live a life so enriched with kindness, love, care and grace,
That when leaving it, all would cry, while you have a smile on your face.
Bahar Bastani, M.D.
3/30/2013
Do you like this post?